Expert Job Dispatch
Centralized system for task and job management targeting for property management industry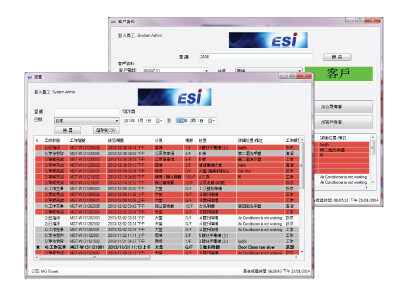 Expert Job Dispatch System is a mission critical system that target for property management industry. Our experts with consultant with property management design the most optimal work flow for property management especially in repair and maintenance sectors.
To Improve response time for tenant request and regular task distribution
To raise service level and corporate image in property management industry
To provide user friendly system with low button hit count and GUI based application to entry-level user
To provide mobility supports of job dispatch via 3G/WIFI network to all staff adopted to job dispatch system on mobile devices
To Centralized all case information and supporting in multi-media formats into the Application server
To Centralized tenant request at operator and distribute requests to all worker
Support image, text and pre-defined message in each case's attachment
Support managed of job status and assigned worker
To Improve staff efficiency by quick lookup of all assigned task which is arranged by the location
To provide centralized system for task and job management
To provide a paper-free work flow
Application Server
CPU – Quad Core 3GHz

8GB RAM

320GB HDD

Gigabit Ethernet adapter x2
Mobile Client
Android Tablet 0 or above with rear camera

Support WIFI or 3G mobile data plan
Operator PC
Dual Core 2.0GHz

2GB RAM

160GB HDD

Ethernet adapter, WIFI or 3G mobile data

Server Roles and Client Machine Description
JP Server
Provide Centralized Functionality to internal agent desktop and remote mobile client
Agent Desktop
Agent desktop provide front desk feature who responsible for handle job allocation and distribution and handling customer enquiry/ complain
Mobile Application
Mobile user will has 2 role, supervisor and normal user, the supervisor can manage the job and schedule time of job to the normal work in his team.