OmniAccess Stellar AP1201H
An indoor high-performance 802.11ac Wave 2 access point for in-room deployments.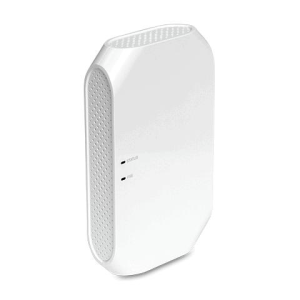 The multifunctional Alcatel-Lucent OmniAccess® Stellar AP1201H access point is a highly versatile, performance-rich access point providing operational simplicity and quality user experience.
As an indoor Wi-Fi access point, the OmniAccess Stellar AP1201H provides high-performance Gigabit Wi-Fi for in-room applications such as hotels, classrooms, dormitories, clinics, remote/home offices and more.
Provides high-performance Gigabit Wi-Fi for in-room applications
High QoS for Unified Communications apps
Provides simultaneous multicast data transmission to multiple devices, maximizing data throughput and improving network efficiency
Cloud-enabled with OmniVista Cirrus powering a secure, resilient and scalable cloud-based network management platform
Plug-and-play secure web managed (HTTPS) cluster deployment
RF management provide part-time or dedicated air monitoring for spectrum analysis and wireless intrusion protection
Integrated guest management and a built-in customizable captive portal
Offers Gigabit ethernet uplink, 3x Gigabit downlink and one of which support 802.3af PSE to power to the attached device, one pair of RJ-45 passthrough port, 1 USB 2.0 port for IoT appliance
Supports a maximum concurrent data rate of 1.2 Gb/s (867 Mb/s in 5 GHz and 300 Mb/s in 2.4 GHz), MU-MIMO and two spatial streams (2SS)
Plug-and-play
Operates in a secure (https) web-managed cluster architecture to provide simplified plug-and-play deployment.
Easy guest management
Supports role-based access, including GuestOperator access which simplifies guest account creation and managment.
Quality of Service
Fine-tuned QoS parameters differentiate and provide appropriate QoS for each UC application.