Avaya Aura® Call Center Elite
The Most Widely Used Contact Center Solution in the World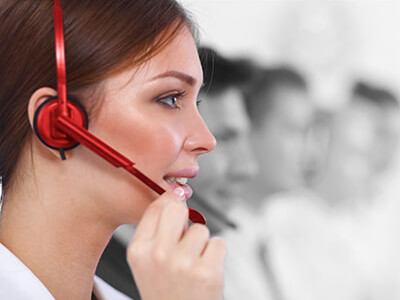 The Call Center Elite Multichannel Feature Pack provides Call Center Elite customers with the ability to add affordable multichannel capabilities to their existing call center deployment. Elite Multichannel utilizes the customers existng routing and reporting applications, allowing businesses to add email, web chat, or SMS/text channels to their existing environment without disruption. Extending customer service options to include non-voice channels allows businesses to serve customers through their preferred communication channels and further enhance the customer experience.
Avaya Aura Call Center Elite with the Multichannel Feature Pack is a fully featured contact center solution with applications for blended inbound/outbound calling, email, web chat, SMS, real-time and historical reporting.
The powerful routing algorithms that reside in Avaya Aura Call Center Elite allow businesses to capture resource skillsets in the routing database, allowing contacts to be routed to the right resource by skill type, regardless of contact channel. Universal agents who support multichannel contacts can improve response time measurements, improving service levels and increasing agent efficiency.
Business Advocate predictive and adaptice routing can be applied to Elite Multichannel contacts allowing advanced wait time analysis and handling of priority customers, providing better control of agent resource allocation and ensuring the best possible service.
Reporting is pivotal to a contact center's success. The solution offers basic out-of-the-box performance reporting on all real time and historical activity in the contact center environment. Supervisors can choose to display the information in grid format or report layout. For more sophisticated contact center reporting, Avaya's Call Management System (CMS) is available for more robust consolidated reporting needs.
Enhance the customer experience with unique algorithms and capabilities such as Expected Wait Time, Abandoned Call Assistant, and Customer Requested Call Back deliver operational efficiencies and increase customer satisfaction.
Call Center Elite Multichannel agent desktop displays a list of previous customer contacts to ensure that agents have the all of the pertinent context in order to better serve customers.
The pre-built Microsoft Dynamics CRM Connector allows office workers to call individuals in Microsoft Contacts and Accounts lists, and view contact screen-pops with inbound contacts.
Integration with Avaya Experience Portal for self-service and advanced applicaitons, as well as Avaya Aura Workforce Optimization, provides a truly integrated contact center suite that will optimize performance and deliver an exceptional customer experience.
Add Lower Cost Customer Service Channels
Reduce call volume and improve contact center efficiency by moving interactions to lower cost channels such as email, chat, SMS, and social media.
Improve Your Contact Center Performance
Analyze historical and real-time reporting data so you can quickly adapt your contact center to changing business needs.
Provide Your Customers with a Seamless Experience Across Channels
Among consumers, 68% say they expect the information they give an organization in one place to be available in another. Now you can personalize your customers' experiences, by sharing details like customer history and screen pop data across contact channels.